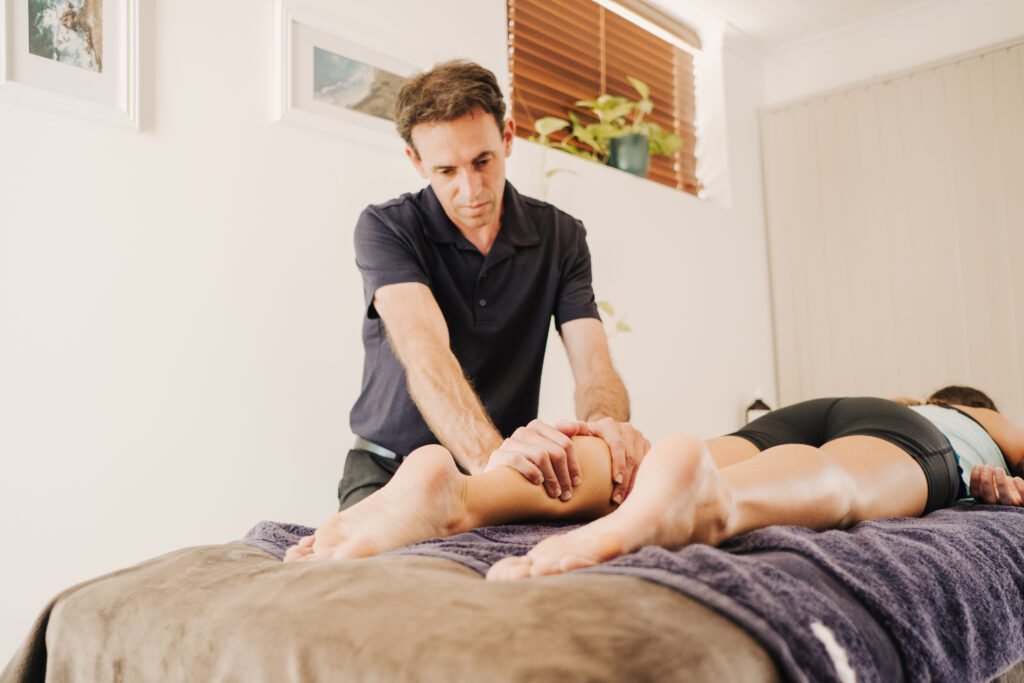 Sports massage is a combination of massage techniques and stretches targeted to relieve pain and discomfort caused by sporting activities.
It helps in preventing injuries to muscles, tendons and ligaments, both pre and post activity. This style of massage will benefit anyone who is physically active and seeking to have their body perform at its highest level.
A sports massage focuses on muscles relevant to the event. For athletes who train continuously, the goal is to enhance endurance, lessen the chance of injury and shorten the time needed to recover from an event.
The therapist may utilize a variety of techniques such as classical Swedish Massage, trigger point therapy, Deep tissue, Stretches, Emmett technique, Reflexology and many other modalities. Following an athletic event, massage may be used to relieve pain, prevent stiffness, and return the muscles back to their normal state. This style of massge may also be used for injury rehabilitation.
Many athletes have been known to achieve their personal best after receiving a treatment, due to the extra availability of blood and oxygen to their relaxed muscles. A great sense of wellbeing can be achieved through receiving the different styles of massage techniques, which will improve the mental state and thus performance of the athlete, since everything first happens from the mind.
Important tips for post massage treatment;
Drink lot's of water ! massage moves and releases toxins around the body, so water will help in the flushing out process.
Try to rest as much as possible after the treatment, its not often you will feel this relaxed.
Avoid any heavy lifting or strenuous exercise for about two days after treatment, your body is recovering and possibly realigning itself. Please let it do so.
Stretch your body, this is a great time to increase flexibility.
Work on your mind e.g. meditation. Post treatment is a great time to continue relaxing your mind, most of the hard work has been done through the physical body, its now a good time to continue the process.
Here's what Aladin had to say:
What an amazing experience !!! I have been to see Adam for years due to my ongoing lower back issues and I couldn't recommend him enough.He slowly help me get back to 100%. I am now back surfing and enjoying life to the best !!! I highly recommend him.
Aladin, 30
Scarborough